Specially designed for above-ground pool
For residential and semi-commercial pools
ROBUST PUMPS FOR ABOVE-GROUND POOLS
The Emaux All-Star series pump is specifically designed as a superior pump for above-ground pools. Heavy duty construction and advanced engineering deliver high flow performance and reliability. It offers a powerful, quiet, and a long operational lifespan.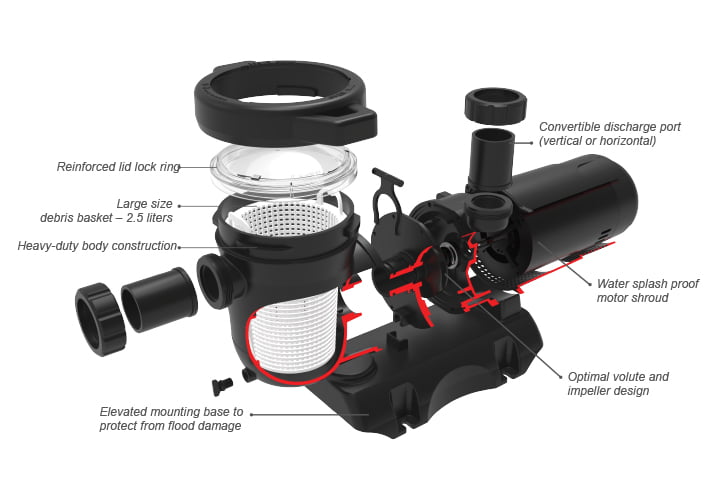 Includes a motor shroud for Canada versions and a mounting base. All components are molded in corrosion-proof reinforced thermoplastic for superior strength and reliability.

Easy access discharge port allows conversion from vertical to horizontal discharge orientation.

1.5" PVC pipe union or NPT thread to 1.25" – 1.5" hose band adaptor for quick inlet/outlet hose connection.
Large debris basket with see-through lid reduces cleaning frequency. Twist-Lock lid design enables hassle-free access to the basket.

Optimal volute and impeller design provides an excellent hydraulic performance.

Suitable for in-ground pools: self-priming vertical lift up to 5ft (1.5 metres).

Super quiet operation especially for dual-speed models.

Heavy duty high performance motor with automatic thermal overload protection.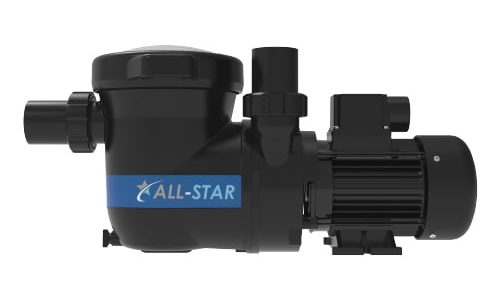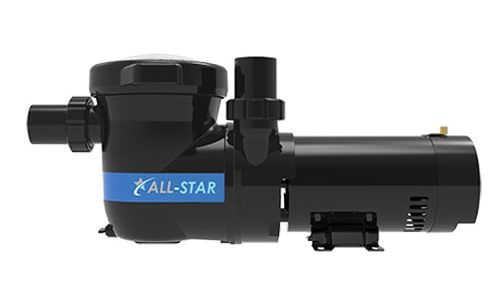 AS-ODP Series (American Version)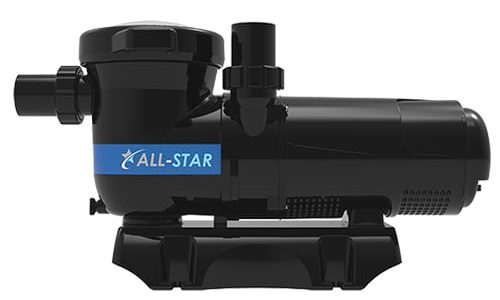 ASC-ODP Series (Canadian Version)