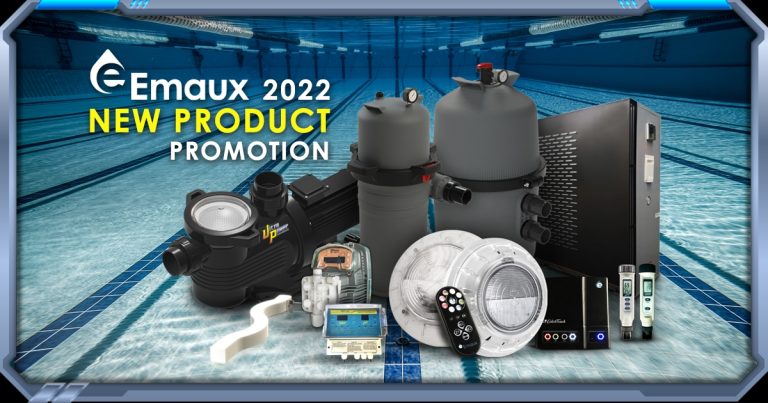 Emaux 2022 New Product Promotion
For appointed dealers/distributors only
We are launching an exclusive discount on Emaux 2022 New Product:
• Galaxy Series Cartridge Filter
• Ultra-Power Commercial Pump
• Inverter Heat Pump
• E-Lumen X Series light
• Glow+ LED Strip
• CTRL Dosing Pump & Dual Parameter Water Quality Monitor
• ORP Meter & pH/Temp Meter
For details, press the below button or contact Emaux sales representatives.
DON'T MISS THE CHANCE!
THE OFFER IS LIMITED, PLEASE ACT QUICKLY!
Terms & Conditions:
1. Promotion period: order placed during 1 May – 30 June 2022, and shipped before 15 August. It is subject to a first-come-first-served basis while stocks last.
2. The promotion is only applicable to appointed dealers/distributors.
3. The promotion cannot apply to existing orders, or in conjunction with any other current discounts and incentives.
4. Please inquire our sales representatives for the details of this promotion.
5. Any other sales terms that not be mentioned here will follow the General Conditions of Sale in 2022 Emaux Product Catalogue.
6. Emaux reserves the right to have the final decision on the entitlements concerning the use of the offer at any time.