Lifeguard Chair, Back Stroke & False Start Set
Lifeguard Chair, Back Stroke & False Start Set
Sturdy Aluminum construction with white powder coating.
Nylon wheels allows the chair to be safely moved.
Rubber inserts protect the pool deck from scratches and ensures stable positioning.
Back Stroke & False Start Set
Contains a complete set of poles, flags, lines and pool deck fittings, including:
2 x SS316 False Start Poles
1 x False Start Flags and Rope
2 x Deck Hole Anchors
Three sizes available – 21m, 25m and 50m.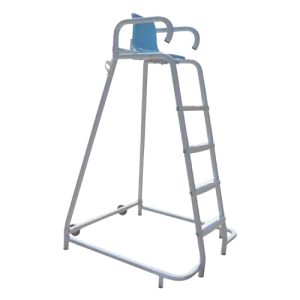 Back Stroke & False Start Set