EMD Series In-Ground Filter System
Easy installation with pre-installed plumbing and durable, weatherproof enclosure
EMD Series In-Ground Filter System
Easy installation with pre-installed plumbing and durable, weatherproof enclosure
SIMPLIFY THE INSTALLATION AND OPERATION
Emaux EMD Series In-Ground Filter System is made from fiberglass-reinforced plastic, water-tight, and equipped with a submersible pump to drain water automatically. The filter systems are suitable for all kinds of pool shapes and sizes and can be customized to your specific requirements.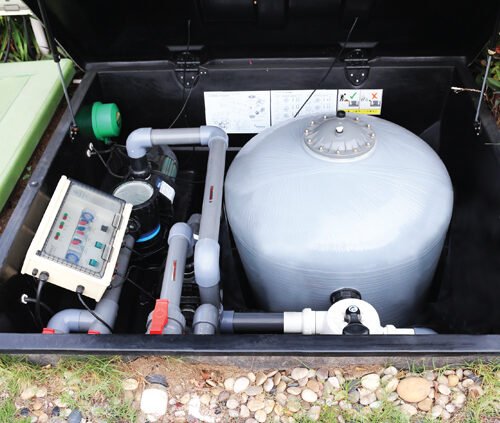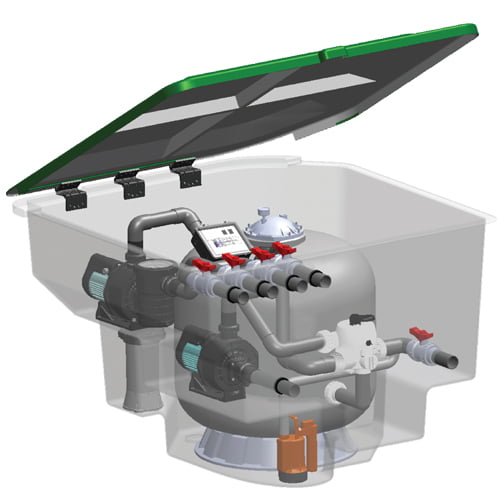 The system consists of a subsystem for filtration, hydraulic massage, sanitizing and lighting.
Service Lights installed on the corner will turn on automatically when the cover is open.
It can be equipped with salt water chlorinator which is the most effective and widely used means for sanitization.
Timer-controlled Automation:
Eliminates the needs for manual power on/off and professional staff for maintenance
Convenient and user-friendly.