Connects to different kinds of boilers, heat pumps and solar panel systems
Connects to different kinds of boilers, heat pumps and solar panel systems
HIGH COP TO SAVE ENERGY COST
Industry leading efficient stepless DC inverter control system. With smart conversion of compressor, fan motor and pressure system, it provides amazing energy saving performance with max COP of 16.1.
Thanks to the InverPad technology, the inverter provides an average of 93% free energy from ambient air.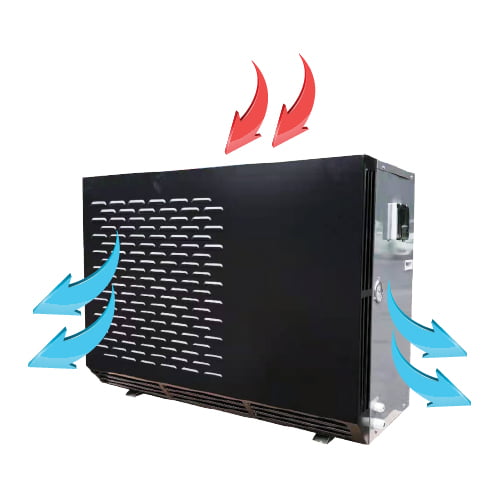 SILENCE TO RELAX YOUR MIND
A fully enclosed cabinet is specially designed for the compressor so that the running noise can be kept inside and the noise of the whole unit can maintain very low.
Double-side Airflow Outlet
The unit uses double-side airflow cabinet which through years of application in the market is proven to be highly efficient in heat exchange and outstandingly silent during operation.
Optional Noise Absorbing Cover
On the cabinet, the lively interplay of sheet metal surfaces combined with irregular shaped pattern is reminiscent of a high-performance swimming pool heat pump products. More importantly, noise absorption cover effectively reduces 8dB(A).